Lake Tahoe Outdoor Arena at Harvey's | Stateline, Nevada
Rising high 'from the ashes, one of the hottest DJs in town, Illenium, is taking 2023 to the next level, announcing a new album and a world tour. Fresh from the momentum of his new hit singles "From the Ashes" and "Worst Day" with Skylar Grey and MAX respectively, Illenium finally gave a reveal of his self-titled upcoming album, giving a tease with a new single "Luv Me A Little" with Nina Nesbitt. As the album makes its way to the airwaves in April, don't miss out on Illenium's world tour, set to electrify the stage at Harveys Outdoor Arena on Sunday, 4th of June 2023. Book your tickets now!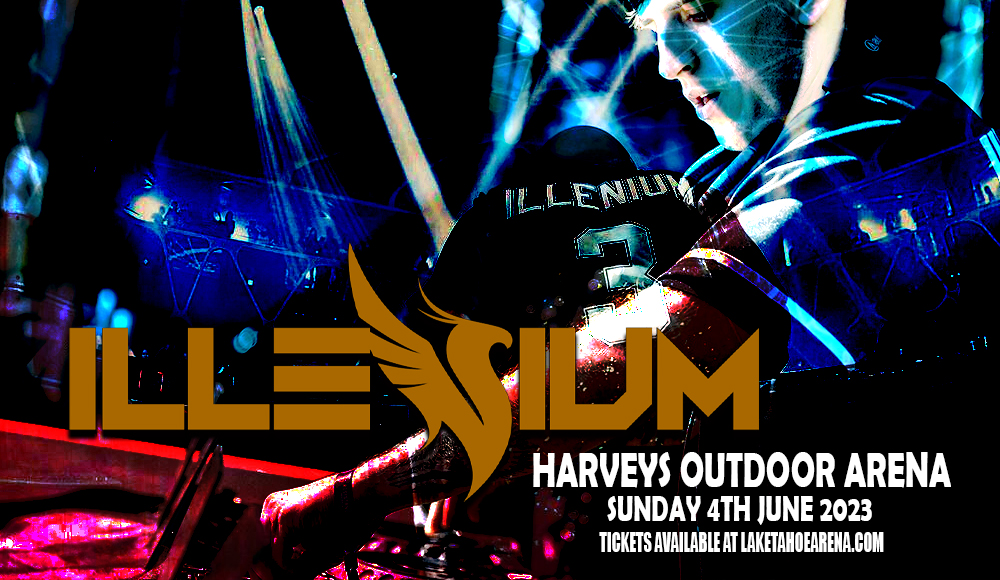 Denver-based American DJ, record producer, and songwriter, Illenium, has some big news in store for 2023. Revealing his upcoming self-titled studio record, the man is kickstarting his newest world tour in support of his forthcoming album. Coming fresh from a Grammy nomination for his 2021 album "Fallen Embers", and three hit singles "All That Really Matters", "From the Ashes", and "Worst Day", Illenium is primed to showcase a record that hits deep into his core.
"To me, a self-titled album is the core sound of who I am," the DJ shared. "I see this album and its story as a prequel to the Trilogy, where I get to explore my original musical inspirations and blend something that truly feels fresh."
His world tour kicks off this May, as his album goes live on pre-sale before its big release on April 28th. The world tour will feature a full band, as Illenium electrifies the night with his acclaimed blend of melodic bass, trap, electronic rock, and dubstep.
In anticipation of his new record, Illenium released a new single "Luv Me A Little", a collaboration with Nina Nesbitt, in addition to his hard-hitting melodic bass collaborations with Skylar Grey, MAX, and Teddy Swims.
As the DJ gears up for a big release and an extensive world tour in a few months, Illenium's distinct melodic-bass heavy hitters are what brought global acclaim. He's known for his bass-driven anthems with popping synths such as "Feel Good" with Gryffin featuring Daya, "Good Things Fall Apart" with Jon Bellion, and "Takeaway" with The Chainsmokers featuring Lennon Stella.
Beyond his original craft, Illenium is also known for remixing songs of other artists including Mashmello's "Silence", Halsey's "Without Me", and The Chainsmokers' "Dont Let Me Down". His most recent remix release is Taylor Swift's viral hit single "Anti-Hero".
Gearing up for big nights and heavy-hitting bass with popping synths, the live stage is set to electrify at Illenium's world tour. Don't miss out by booking your tickets now!