Lake Tahoe Outdoor Arena at Harveys | Stateline, Nevada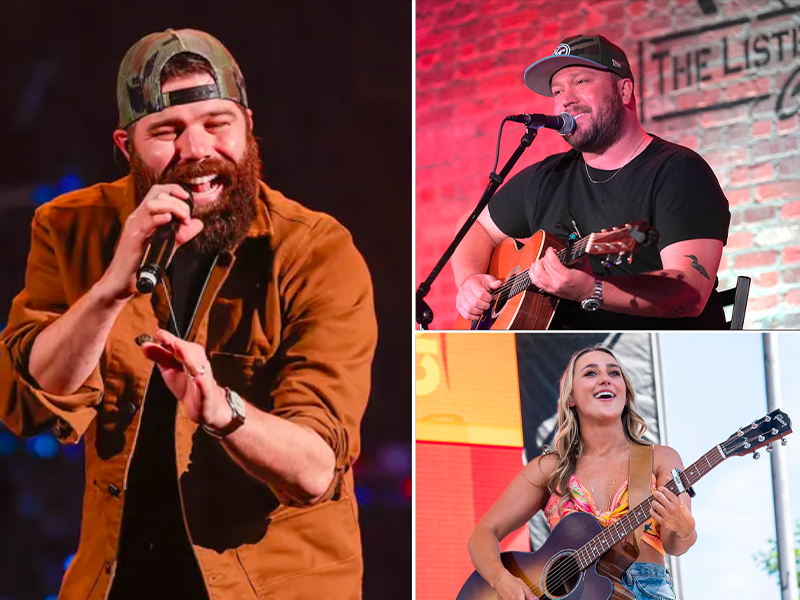 Are you ready to witness the one and only Jordan Davis perform "What My World Spins Around," "Next Thing You Know," "Singles You Up," and many of his career-defining songs in a concert show that will welcome your summer with a bang? This might be a silly question for all real country music fans. After all, how can one say NO to an epic night of authentic country songs from one of the biggest stars in country music today? Well, the "Get Tickets" link is waiting for you because you don't want to miss getting tickets for Jordan Davis's concert this June 14 at Lake Tahoe Outdoor Arena at Harveys. Davis will bring his "Damn Good Time Tour" to the famous Nevada venue along with guests Mitchell Tenpenny and Ashley Cooke. The "Buy Dirt" hitmaker will surely tug your heartstrings with the heartfelt performances of his emotional songs; however, Davis also knows how to light up the crowd with his upbeat country tunes. So you are welcome to sing, dance, laugh, and cry on this epic Friday night. Mark your calendars because this is a concert you don't want to miss! Reserve yours now.
Jordan Davis is a country artist who understands how to push the boundaries of what country music should sound like. He is known to combine pop, R&B, and hip-hop to his country style. A true country specialist, he has honed his music all his life, starting as a kid in a family of musicians and a songwriter. However, he did not see himself taking up music as a career when he was in college. It took his brother pushing him to pursue it when he decided to try. He moved to Nashville and, as a starting point, became a songwriter. In a few years, he became an established songwriter working with big names in the country music industry. It was only in 2016 that he decided to go solo as he was signed with Universal Music Group Nashville. Immediately, he worked on his debut album working with Paul Digiovanni and released his debut in 2018. "Home State" was an expected hit. Right before it came out, the main single, "Singles Up," came out to commercial success. The album would also climb the Country Airplay charts. His self-titled EP then hit the racks in 2020, also produced by Paul Digiovanni. This EP spawned "Buy Dirt," a collaboration with country star Luke Bryan. The song won the Academy of Country Music Song of the Year and Single of the Year. He followed this up with a sophomore album entitled "Bluebird Days."
The pop/bro-country scene is teeming with talents, including out-of-the-box artists like Mitchell Tenpenny. The stellar artist is known for his soulful voice and lyricism, which puts him among the most unique in the scene currently. He also worked as a songwriter before becoming a musician. He debuted in 2015 with the album "Black Crow." His sophomore followed in 2018 entitled "Telling All My Secrets," which skyrocketed in the charts. His following records are "Naughty List" (2021) and "This is Heavy" (2022). He also released banger albums "Linen Ave," "Midtown Diaries," and "The Low Light Sessions," which are among his best.
Among today's looked forward country artists is Ashley Cooke, who is grabbing attention for his mastery in lyricism and live performances. The Parkland, Florida native is among the artists who utilized the social media app TikTok in posting music and, by doing so, garnered more followers. She recently released her debut, "Shot in the Dark," inspired by her experiences.
The trio led by Jordan Davis will bring the best of what country music could offer in their performance at Harvey's Outdoor Arena this coming June 14, 2024. See you there!