Lake Tahoe Outdoor Arena at Harvey's | Stateline, Nevada
Keith Urban, Brett Eldredge & Maren Morris comes to Harveys Outdoor Arena on Wednesday 27th July 2016
Once again, Keith Urban is causing hearts to throb with excitement as fans are eagerly anticipating his return to the concert stage with his latest tour dubbed as "ripCORD". Brett Eldredge and Maren Morris are co-headlining this tour, which promises to be a spectacular show-stopper from start to finish. Four-time Grammy Award Winner, singer, songwriter, guitarist, entrepreneur, singing competition coach and judge…in a gist, country-pop mega star. You'll die of regret if you miss this…get your tickets now!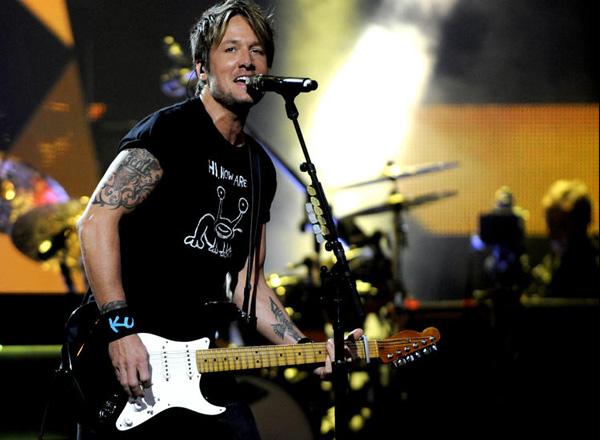 The name Keith Urban is enough to elicit thrills and shrills. The adulation he gets from country music lovers is a testament to his luminary status in the realm of country music. He is the golden of boy country music — singles and records that he breathes into turn gold, platinum, and even multi-platinum. He is like a knight-in-shining-armor who leads an army of loyal fans who fill-up countless stadiums and concert venues to the rafters.
Since the release of his 1999 eponymous debut album, there was no stopping Urban's career from running full speed ahead. To date, he has nine solo country music albums to his name which have been certified gold, platinum and multi-platinum. His most notable country-pop anthems include "But for the Grace of God," "Somebody Like You," "Who Wouldn't Wanna Be Me," "You'll Think of Me," "Making Memories of Us," "Better Life," "You Look Good in My Shirt," "Stupid Boy," "Kiss a Girl," "Sweet Thing," "Without You," "For You," "We Were Us," and "Somewhere in My Car."