Lake Tahoe Outdoor Arena at Harvey's | Stateline, Nevada
The incredible record-breaking songs of the country music superstar Luke Combs will hit Harveys Outdoor Arena like a Hurricane this fall for a two-night back-to-back concert. Catch the CMA's "Male Vocalist of the Year" awardee this September 24 and 25 for his "Middle of Somewhere Tour" stop at Nevada's famous venue. It will surely be a Beautiful Crazy night for all country fans who have followed the rise of this authentic country artist who won our hearts with his genuine music and down-to-earth and easygoing attitude. Hit the "Get Tickets" button to secure your tickets and never miss the chance of seeing the one and only Luke Combs.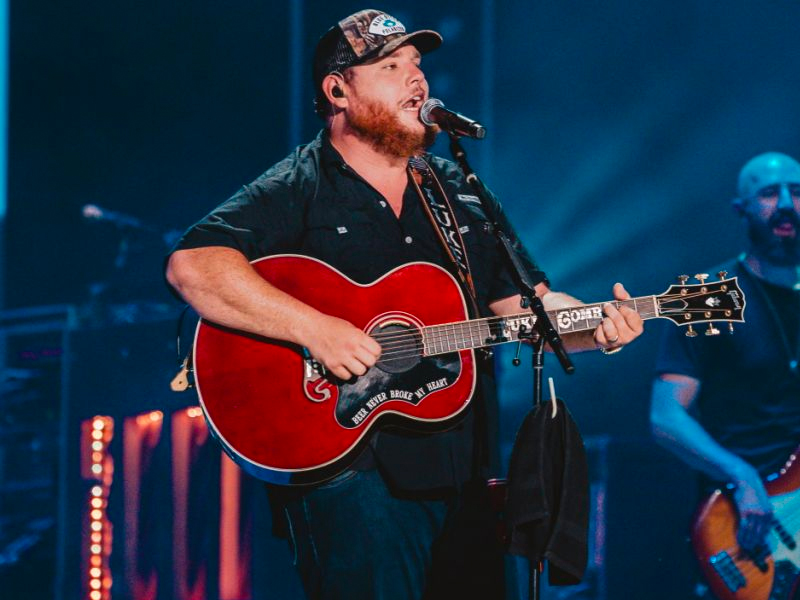 A college dropout and The Voice reject, Luke Combs proved that he is bigger than his setbacks. This North Carolina native took all his not-so-good experiences with a dash of positivity when he moved to Nashville to pursue a singer-songwriter career. In 2014, he released his debut EP, "The Way She Rides," which was met with positive responses. Later that year, he released his second EP, "Can I Get an Outlaw." In 2016, Combs' first single, "Hurricane," sold 15,000 copies in its first week and debuted at number 46 on the Billboard Hot Country Songs chart. His third EP, entitled " This One's for You," was released in November 2015. For a newcomer, his singles had done well in the charts and found constant airplay on country radios. Thus, in late 2016, Combs was named one of Sounds Like Nashville's "Artists to Watch."
The following year, he released his debut album, "This One's for You." It reached number four on the Billboard 200, and it helped catapult his career to new heights. He released his second album," What You See Is What You Get," in 2019. The album topped the charts in multiple territories, which is a first for the singer. He also landed on Billboard's list of highest-paid musicians of 2019 and closed out the year with the best streaming numbers of the genre, a whopping 3.2 billion overall streams. That's a record any artist would love to have.
With all these successes under his belt, the CMA's 2021 Entertainer of the Year is set to release his newest album, "Growin' Up," this year. A limited tour is also underway, making all Luke Combs fans excited.
Dubbed "The Middle of Somewhere Tour," the series of shows only have nine stops featuring back-to-back shows in each city. He will stop at Lake Tahoe, Nevada, this September 22 and 23. Jordan Davis will be joining Combs as direct support for the entire trek. Morgan Wade will also hop in the first half of the tour, while Lainey Wilson will take the rest of the tour with Combs.