Lake Tahoe Outdoor Arena at Harvey's | Stateline, Nevada
Rock and roll is making a big comeback this 2023! old school rockers are not just your ordinary musicians, they are seasoned rockstars who have decades worth of live performances – hence, these "older timers" can actually deliver one hell of a rock show! That's why many fans are ecstatic about this newly announced tour for the summer! If you haven't heard, the legendary Neil Young is finally hitting the road! It's been four years since we've last seen the two-time Rock and Roll Hall of Famer on stage! This July, he's setting out on a highly-coveted run of shows across the West Coast! Classic rock and folk rock fanatics can expect to see Young belt out his incredible hits, "Heart of Gold," "Harvest Moon," "Old Man," and "Strong Winds." However, on this 2023 run, Young has something up his sleeve! The award-winning rocker will also be performing songs that have not made it to the stage in the past! So if you think you've seen a Neil Young show before, then you better guess again because the illustrious performer is prepared to deliver some rarely-heard fan favorites! Catch him at the Harveys Outdoor Arena in Nevada on Monday, 24th July 2023! Tickets are now up for grabs, so hurry and secure yours now!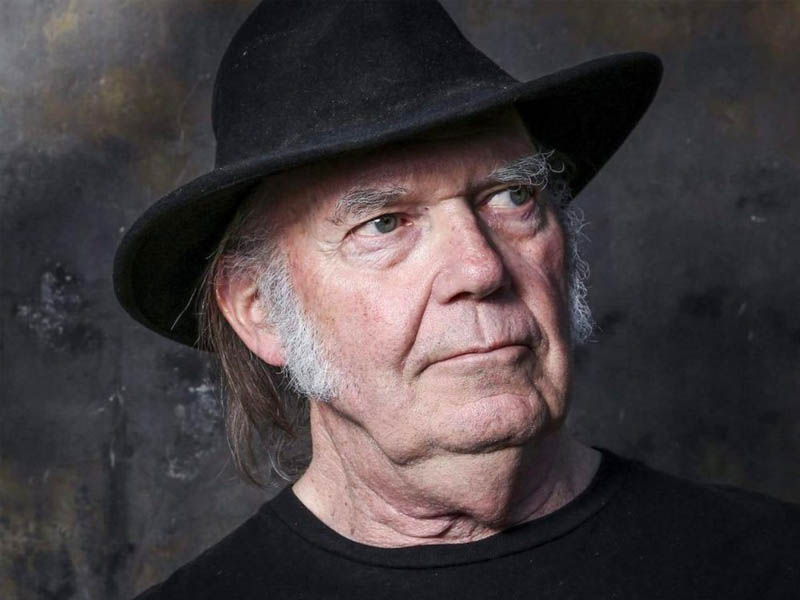 If you consider yourself a classic rock fanatic, then you should be catching Neil Young on his upcoming Coastal Tour. This 2023 trek will deliver some amazing new repertoire. The rock legend announced that he has reached down to the depths of his vast catalog to deliver fans something entirely rare. Young intends to belt out some iconic songs, such as Mirror Ball's "Song X," Trans' "If You Got Love," and Sleeps with Angels' "Prime of Life." These fan favorites have never made it to a Neil Young setlist in the past. This summer, these hidden gems will be given justice, and Young and his backing band are set to give them their all.
In a statement, Young explained the reason for this obscure setlist. "I don't want to come back and do the same songs again. I'll feel like I was on some sort of carnival ride. I'd rather be doing these other songs I haven't done… I won't have to compare how I'm doing 'Heart of Gold' to (how I played it in) 1970, 1980, 1990, 2000, 2010, 2020…" The 77-year-old singer-songwriter also added that the new setlist has significance and deserves to be in the spotlight for the upcoming Coastal Tour. "They're old songs. But I wake up with them in my head every morning. They are songs that apply to my life right now and apply to everyone's lives in this era that we're in. Some of them were written 10, 20, 30, 40 years ago, but never really played live."
With only 15 initial shows this summer, The Coastal Tour is brief, despite the demand. However, Young will perform multiple nights in some cities and cover larger venues. His last stop for the summer run will be Harveys Outdoor Arena, which can house up to 16,000 attendees.
Since the '60s, Neil Young has become one of the biggest names in rock and roll. The singer-songwriter and guitarist have done exemplary work as a solo artist and as a member of the legendary folk-rock band Buffalo Springfield. Meanwhile, some of his more notable projects like the Crosby, Stills, Nash, & Young will always be unforgettable time for many loyal fans.
Being responsible for the megahit, "Heart of Gold," Young has entertained millions, and his music transcends generations. Even though he's well into his '70s, the legendary rocker is stronger than ever, and he's prepared to show the new generation how tenacious old-school rockers can be. He is, after all, a three-time Grammy Award winner and was inducted twice into the Rock and Roll Hall of Fame. So, see the legend in the flesh this summer by securing tickets to his show at the Harveys Outdoor Arena on Monday, 24th July 2023!