Lake Tahoe Outdoor Arena at Harvey's | Stateline, Nevada
Norah Jones celebrates the 20th anniversary of her debut album, Come Away with Me. The iconic record was released in 2002, peaked at number 1 on the Billboard 200 chart, and it earned two Grammy Awards under Album of the Year and Best Pop Vocal Album categories. This much-awaited tour marks Norah Jones' return to the stage since 2019. The tour will make 22 stops across the U.S., including South Lake Tahoe, California! Norah Jones fans better get ready because she will be performing at the Harveys Outdoor Arena on Sunday 26th June 2022! Get your tickets now before it's too late!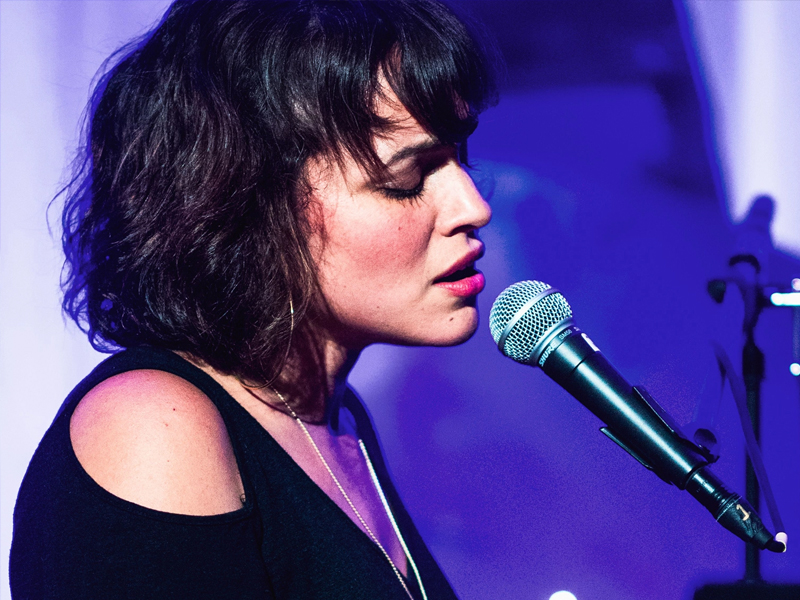 Norah Jones had an epic debut when she launched her solo career in 2002. Her album, Come Away With Me, went straight to number 1 on the Billboard charts. It was also number 1 in 15 countries apart from the U.S. In a span of three years after its release, the album received diamond certification from the Recording Industry Association of America. The album also performed remarkably overseas. It earned diamond certifications in Canada and France and platinum certifications from 16 other countries.
In 2016, it sold over 27 million copies worldwide, making it one of the best-selling albums of all time. Come Away with me contains hits singles, "Don't Know Why," "Cold Cold Heart," "Feelin' the Same Way," "Come Away with Me," and "Turn Me On."
Apart from her memorable wins at the Grammy Awards, Norah Jones also won International Breakthrough Act at the Brit Awards, Best International Revelation of the Year at the Italian Music Awards, and International Jazz Album of the Year at the Japan Gold Disc Awards.
Norah Jones' success is not limited to her debut album. Her subsequent albums also earned her several accolades. Her sophomore album, Feels Like Home, won Jones the Best Female Pop Vocal Performance at the 47th Annual Grammy Awards. Moreover, the album was also number 1 in several countries, including the U.S. Her following works would earn her six more Grammys, making Jones' a nine-time Grammy Award-winning artist.
Don't miss this chance to see Norah Jones perform songs from her most successful album, Come Away With Me. See the award-winning jazz sensation perform live in South Lake Tahoe by scoring tickets to her show at the Harveys Outdoor Arena on Sunday 26th June 2022.