Lake Tahoe Outdoor Arena at Harvey's | Stateline, Nevada
Rock legend Robert Plant and bluegrass country singer Alison Krauss are joining forces for the first time in thirteen years and traveling together on a brief summer tour! The joint outing consists of ten dates across the U.S., stopping in select major cities, including Stateline, Nevada. On Saturday, 20th August 2022, Robert Plantand Alison Krauss will take over the Harveys Outdoor Arena. The much-awaited reunion of these two phenomenal artists spans over two weeks and will promote their new album, Raise the Roof. Get your tickets now and see the rock legend and bluegrass icon share the stage at the Harveys Outdoor Arena!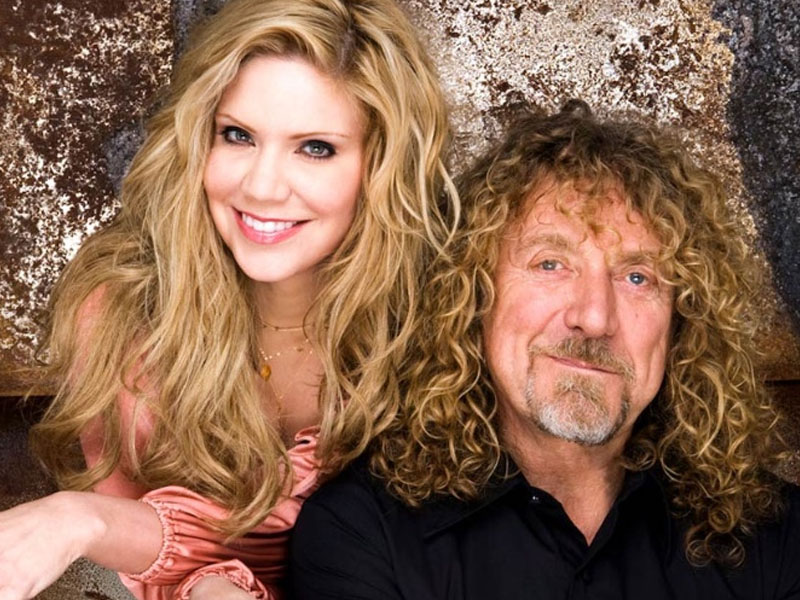 In 2007, Robert Plant and Alisson Krauss collaborated on the track, "Gone Gone Gone (Done and Moved On)," which peaked at number 2 on Billboard's Adult Alternative Airplay chart. The song was featured in Plant and Kraus' collaborative album, Raising Sand, released the same year. The album was a chart success, debuting at number 2 on the Billboard 200 and number 1 on the Top Rock Albums chart. Aside from chart success, the highly-acclaimed album won prestigious accolades, including an Americana Music & Honors Award and a Grammy Award for Album of the Year. The record was later certified platinum in the U.S. and five other countries.
In 2021, Plant and Krauss released their second collaborative album, Raise the Roof. The highly-regarded record topped the Independent Albums chart, peaked at number 7 on the Billboard 200, and number 3 on the Top Country Albums chart. Aside from the U.S., Raise the Roof entered the charts in 22 other countries. The album featured singles, "Can't Let Go," "High and Lonesome," "It Don't Bother Me," and "Somebody Was Watching Over Me."
If you love rock, country, and bluegrass, this is your opportunity to witness these incredible artists perform their collaborations on stage! Tickets are now available for Robert Plant and Alison Kraus' show at the Harveys Outdoor Arena on Saturday 20th August 2022!