Lake Tahoe Outdoor Arena at Harvey's | Stateline, Nevada
If you're looking for some crazy times, then you are in luck because the Red Rocker, Sammy Hagar, is bringing his critically-acclaimed rock show to Harveys Outdoor Arena on Friday, 14th July 2023! The Rock and Roll Hall of Famer is set to deliver this one-off with the supergroup, The Circle, which also comprises Michael Anthony, Vic Johnson, and Jason Bonham! The band recently came out with their latest album, Crazy Times, featuring the lead single, "Pump It Up." Apart from new music, the band will also deliver plenty of smashing hits from previous releases and several Sammy Hagar staples! If you're keen on seeing these seasoned rockers light up Stateline, Nevada, then you should quickly secure your tickets now because this show is expected to be jam-packed!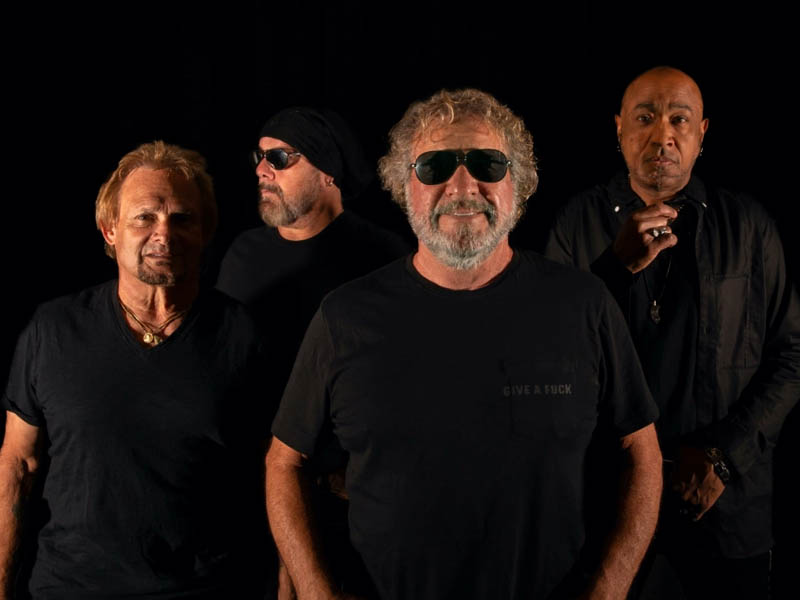 The illustrious Sammy Hagar found commercial success as a singer, songwriter, and guitarist in the early '70s. He joined the hard rock outfit Montrose for two years. He then launched his solo career in 1967 and released his debut album, Nine on a Ten Scale. Hagar has an extensive line of projects throughout his five-decade career. He dropped several more critically-acclaimed albums, all entering eh Billboard 200. In 1982, he dropped the highly-successful Standing Hampton. The platinum-selling record spawned several hit singles, including I'll Fall In Love Again," "Pieces of My Heart," and "There's Only One Way to Rock." The same year, Hagar dropped another album, titled the Three Lock Box, which peaked at number 17 on the Billboard 200. The album, which spawned the Billboard Hot 100 hit "Your Love is Driving Me Crazy," sold over 500,000 copies in the U.S. Two years later, Hagar released his platinum-selling eighth solo album, VOA. The record was released just right before he joined Van Halen.
From 1985 to 1996, Sammy Hagar served as the vocalist of Van Halen, replacing David Lee Roth. It was reported that Hagar's performance with Montrose caught the attention of Eddie Van Halen. This resulted in a decade-long endeavor with one of the greatest rock bands in history. In 1986, Hagar released 5150 with Van Halen. The album topped the Billboard 200 and spawned several massive hit singles, including "Why Can't This Be Love," "Dreams," "Love Walks In," and "Best of Both Worlds." The album sold over six million copies in the U.S., making it the band's third-best-selling effort.
While still with Van Halen, Hagar released another solo effort, I Never Said Goodbye. The album, which peaked at number 14, his highest as a solo artist, featured performances by Eddie Van Halen on guitars. The album moved on, selling over 500,000 copies and earning Hagar another gold certification. Apart from Montrose and Van Halen, Hagar also worked on several collaborations with the backup band The Waboritas and Vic Johnson. He also joined three supergroups. In 1984, Hagar released Through the Fire under the band name Hagar Schon Aaronson Shrieve. In 2009, he joined the supergroup Chickenfoot with Jose Satriani, Michael Anthony, and Chad Smith. His latest supergroup project, Sammy Hagar and The Circle debuted their studio album Space Between in 2019. The album peaked at number 4 on the Billboard 200 and topped four other Billboard charts, including Top Rock and Top Hard Rock Albums.
This 2023, Sammy Hagar and The Circle is set to promote their latest effort, Crazy Times, led by the single "Pump It Up." Whether you've been following Sammy Hagar's career since the beginning or are a new fan of his music, seeing the Rock and Roll Hall of Fame inductee deliver his sensational live concert at the Harveys Outdoor Arena should be on your bucket list! Hurry and buy your tickets now!