Lake Tahoe Outdoor Arena at Harvey's | Stateline, Nevada
After decades of a full career, Scorpions are heading back on the road for 2018 and bringing all of their biggest tracks to a live stage plus their most recent material. This is one that all the fans are talking about – Scorpions – will be coming to Harveys Outdoor Arena on Friday 31st August 2018! Don't miss the abundance of pure talent and it will rock your world! Tickets normally sell reasonably fast for Scorpions, so we recommend you get your desired tickets soon.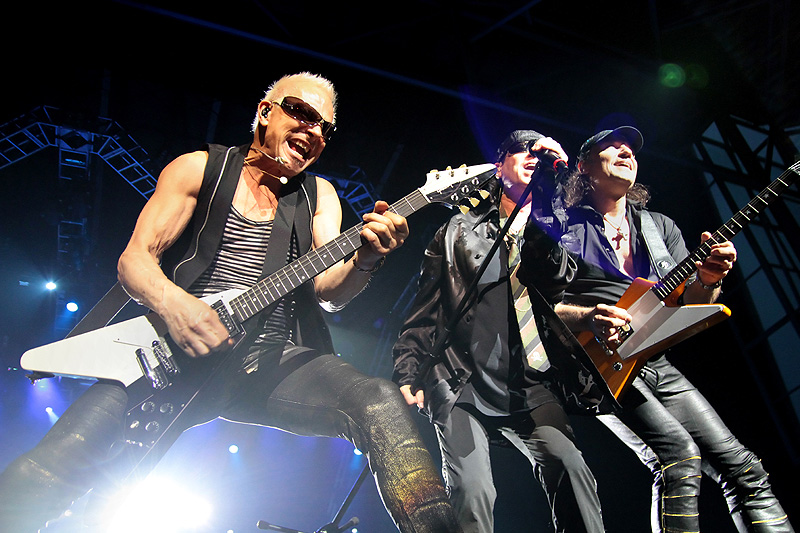 Hailing from Hanover, Germany is none other than the incredible band the Scorpions, these guys sure know how it's done with starting from the local scene and making their way up to an international status and to one where fellow artists and musicians take note and are inspired by. Such as the likes of some of the biggest bands in the Rock genre from Smashing Pumpkins to Green Day, Korn, System Of A Down and more that have done cover versions of Scorpions music. But nothing prepared them for their anthem "Rock You Like A Hurricane" which has been covered over 150 times by different musicians.
As one of the most successful rock bands in Europe, the Scorpions always bring the energy where-ever they go and their concerts are full to the brim with musicianship as they sure put on a show.
Their early influences came from the young backgrounds of rock music when artists like The Yardbirds, Pretty Things and Spooky Tooth where first coming about and in those days they were the hard rockers. Behind the Scorpions songwriting is of course the band leader Rudolf Schenker. And together they have progressed into mainstream metal material.
If you love Scorpions, be sure to catch them on their North American tour this coming summer!!