Lake Tahoe Outdoor Arena at Harvey's | Stateline, Nevada
Two of the biggest and most legendary stars in music – Sting and Peter Gabriel are joining their forces this summer for a month-long co-headlining North American trek titled the 'Rock Paper Scissors Tour'.
"What intrigues me is that you get a good bunch of musicians together and interesting things will happen," Gabriel stated in interview. Sting added, "I'm very happy that we're taking the chance to experiment this way. I think people will be intrigued, I certainly am."
If you're s fan of Sting & Peter Gabriel's wonderful songs then be sure to get on down to Harveys Outdoor Arena on Friday 15th July 2016!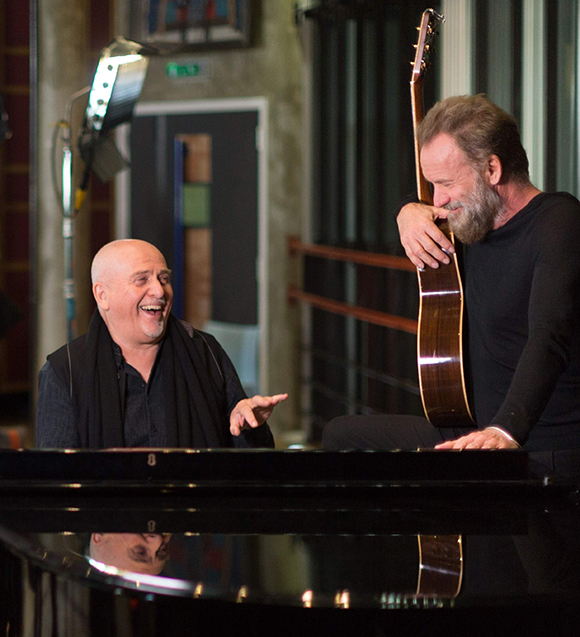 Sting is best known for his unique and groundbreaking fusion of elements of rock, jazz, reggae, classical, new-age and world beat. As both a solo musician in most recent years and of course as a member of The Police, together they released the unforgettable tracks "Roxanne," "Every Breath You Take," "Message In A Bottle" and "Walking On The Moon" plus so much more! Sting alone has received a whopping 16 Grammy Awards and counting….
For rock fans, Peter Gabriel needs absolutely no introduction as the original lead singer and flautist of the progressive rock band Genesis. Gabriel has won a total of three Brit Awards—winning Best British Male in 1987, six Grammy Awards, thirteen MTV Video Music Awards, the first Pioneer Award at the BT Digital Music Awards!