Lake Tahoe Outdoor Arena at Harvey's | Stateline, Nevada
This year get ready to celebrate 20 years of the Alternative rockers – Third Eye Blind as they hit the live stage at Harveys Outdoor Arena on Sunday 16th July 2017!
With an incredible two decades under their belt, Third Eye Blind have a repertoire of classic songs that they will be bringing on their tour, titled 'Summer Gods!' You can expect an unforgettable evening in the heart of the Summer sun – just book your tickets to guarantee your place in the crowd!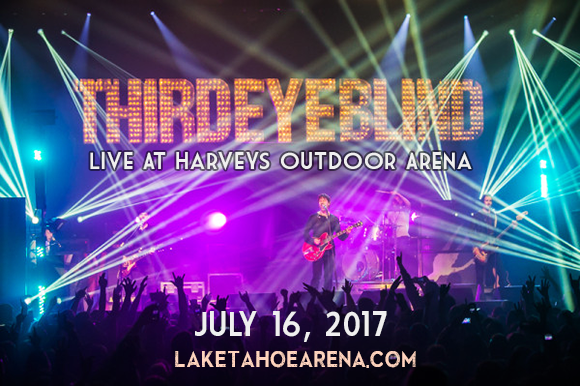 "Third Eye Blind. To many music-lovers, particularly those whose fixation revolves around the 1990s, these three simple words, when placed together just so, can drive even the most emotionally stable into a frenzy of internal excitement."
2017 brings the one and only, Third Eye Blind to the venues of North America as they celebrate 20 years together. Join them for this very special event and grab the chance to witness songs such as "Semi-Charmed Life" "How It's Going to Be" "Jumper" "Never Let You Go" along with so many more!