Harveys Outdoor Arena Seating Chart
Harveys Outdoor Arena in Lake Tahoe is an open air venue located behind Harveys Hotel & Casino. Though the arena has the feel of an intimate venue, it has a seating capability of over 7000 guests.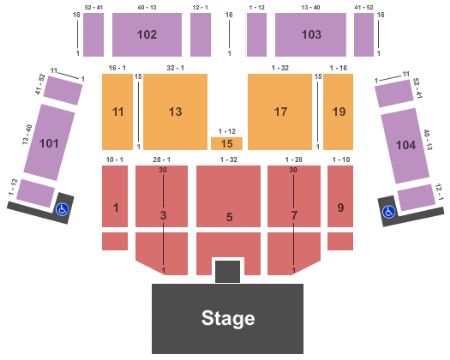 The seating area is arranged in a rectangular fashion. Individual chairs make up the majority of the venue, sitting at ground level with the stage a bit above them. Behind the individual seats are bleachers. Though farther away, they are raised and afford the guests an unparalleled view of the stage.
The ticket pricing increases as follows:
1. Bleacher area
2. Individual seats
3. VIP seating
The VIP section consists of individual seats and is the closest to the stage. Guests in this section enjoy free food and alcoholic beverages.
Guests are able to bring cushions for seats, though are prohibited from bringing their own chairs.
Whether VIP or bleacher, the killer sound system and large screens make it an exceptional experience no matter which seating option you choose.
Accessible seating is available for guests in wheelchairs.