Lake Tahoe Outdoor Arena at Harveys | Stateline, Nevada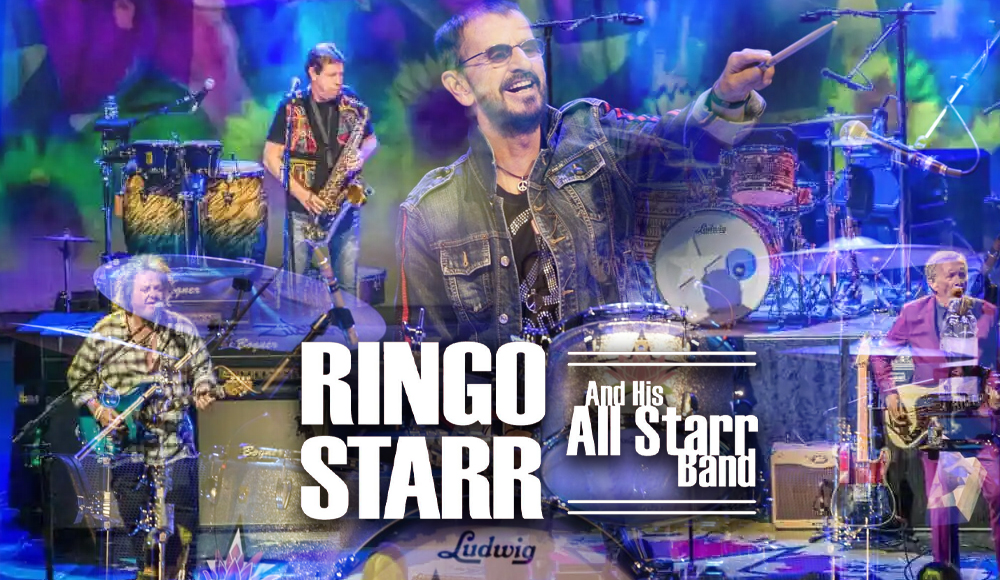 One of the world's legendary stars is back! The former Beatles vocalist and drummer, Ringo Starr, is asking for some help from His All Starr Band to play a new set of shows to wrap up the year. Touring for over three decades now, every show features The Beatles' legendary hits and some of his solo tracks in the mix. The All-Starr Band also carries its own hits from their live albums. Teasing nights of legendary rock hits led by the one and only Ringo Starr, an astounding set can be expected at the group's stop at Harveys Outdoor Arena on Friday, 15th of September 2023. As one of the brightest stars since The Beatles' massive domination of the music industry, Ringo Starr and His All Starr Band never fails to deliver performances that AMAZE the crowd. From Beatles' hits, solo tracks, and his band's masterpieces, the boys' tour is set to explosively wrap up 2023 with timeless hits live on stage. Don't miss out by booking your tickets now!
As a master of the rhythm, the former Beatles star drummer is hitting the stage, on tour with His All Starr Band. Led by the legend, Ringo Starr and the gang plotted new dates for the group's tour, which has been making rounds for nearly 3 decades now. Fueled by passion, its live treks perform some of The Beatles' greatest hits, Starr's solo releases, and some of the band members' biggest tracks. He's a man, made to go out and play!
"I love playing with the All Starrs and can't wait to be back out on the road again with this band," Starr shared in a previous tour announcement. "I send Peace and Love to you all and we hope to see you out there."
With a new roster of tour dates across North America, endless nights of legendary hits and timeless favorites can be expected to light up every city the group sets foot on. "Well, I love to play. I love an audience," Starr told Pollstar. "We have fun on tour. That's what it's all about. I don't do this to be miserable. I have a lot of joy. I get a lot of joy and I just love doing it…and I'll be doing a lot of peace and love in your city soon,"
Driven by peace and love, Ringo Starr is definitely a man whose music speaks for itself. Fans across the world can't get enough! Touring for about three decades now, the artist shares how performing fuels him. In a conversation with Arizona Central, he explains "Playing has never been grueling. I love to play. I love to play with these guys... Nobody wants to tour, but you've gotta tour to play."
"I don't want to sit in the hotel and relax for three days. I want to get out there and play. It's just how I am. I just love to do it," the man shared about a moment when he wanted to fill in more tour dates and less of extensive breaks on the road.
Launching the All Starr Band in 1989, the band found itself experimenting with sound, and welcoming new members to the lineup. This time around, Starr shares he's happy with his current band family, including Bissonnette, Lukather, Warren Ham, Winter, Hay, and Hamish Stuart.
Every All-Starr show shares the limelight with every band member, where they get to perform their own biggest hits from their respective bands or solo career. In the run, you might hear some classics such as "I'm the Greatest" and "Octpus' Garden".
"I have more fun playing their stuff than mine, I can tell you that," he shared. "Plus playing all the great Ringo hits and Beatles stuff never gets old. It's just a joy."
As a former member of one of the world's greatest bands in history, Ringo Strarr doesn't have any plans to cool down. The fire is on! He's definitely a musician by heart.
Better get ready for an All-Starr show led by the legend himself by booking your tickets now!