Harveys Outdoor Arena Parking
A parking garage is situated right next to Harveys, and there's an outdoor lot as well. Harrah's Resort and Casino has an outdoor parking lot located directly behind it. In the self parking section of the garage there's special parking for motorcycles on the left.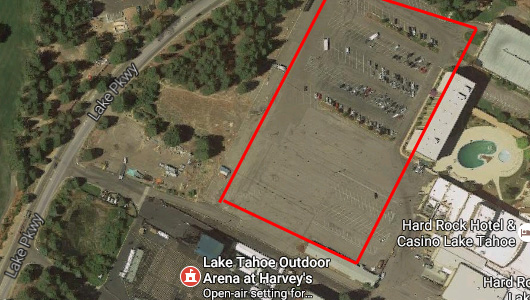 Like most venues, garages tend to be crowded after an event and it may take a while to exit. Please be patient or plan ahead to park elsewhere and walk to the venue.
Harrah's and Harveys Lake Tahoe offer complimentary parking and valet service at both properties.
During the Harveys Summer Concert Series oversize vehicles will NOT be permitted to park in the Harveys lot. They may park in the back of the Harrah's lot.
Semi's and RV's can park in the back of the garage, however hook ups are not available. Guests are not allowed to stay in the RV. Boat parking is in the area as well.